About Us
ForeShore, LLC is a property management company serving the Greater Hilton Head Island area including Bluffton, Okatie, and Hardeeville, South Carolina. ForeShore manages both long-term and commercial properties. The long-term services are for condos, single family homes and townhomes.
For Renters we offer an unbiased rental program strictly following all Fair Housing Laws and Guidelines. ForeShore properties are all maintained and well-kept and properties where you are proud your temporary home, "Home."
For Owners, ForeShore strives to maximize rental revenue through occupancy and preventative maintenance. ForeShore realizes the owner is entrusting us with an asset and we give each property the time and respect it deserves.
ForeShore is open, direct and honest with Tenants and Owners and expects the same in return.
Meet Our Team
Brian J. Tierney » Owner | Property Manager in Charge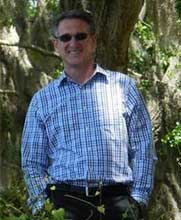 Foreshore, LLC is owned and operated by Brian Tierney. Brian has lived and worked in the Hilton Head Island area since 1998.
Originally from Pinehurst, NC, Brian studied Travel-Tourism Management at Johnson Wales University in Providence, Rhode Island. After graduating with Bachelors degree, Brian moved to Japan to explore the world.
Upon his return to the USA, Brian lived and worked in the Philadelphia countryside of Bucks County holding various sales and marketing positions in hotels, attractions and a convention and visitors bureau.
In 1996, Brian once again moved to Japan to continue his studies of the Japanese language and culture attending an International School in the city of Kumagaya.
After a brief stint in a Marriott brand hotel in Pinehurst, NC, Brian was recruited to Hilton Head Island to lead the sales department for an opening of a Marriott brand hotel. After a successful opening, Brian started working in the golf travel business and led the opening teams for two successful companies.
From 2004-2008, Brian worked in developing real estate marketplaces throughout the Lowcountry. During that time Brian also developed a network of some of the most prominent Realtors in the Hilton Head area. The steady stream of Realtor referrals has helped Brian and his ForeShore team grow the company to just under 250 managed properties in a short period of time.
Brian completed his SC Property Management Class in May of 2008 and ForeShore, LLC was launched in May of 2009. Brian holds a SC Property Manager In Charge license.
Brian has been married to Chiaki Tierney for 25 years. They live and play along the May River in Bluffton.
(843) 815-2838
---
Pamela Lazarus Rickett » Leasing Agent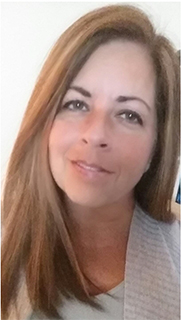 Originally from Rhode Island, Pam attended The George Washington University, receiving a Finance degree with a minor in Sociology. Following graduation, she moved to South Florida, where she lived for 25 years. In 2014 Pam and her husband moved to the Low Country.
Pam is the very proud Mom of two children, Danielle, a recent graduate from the University of Florida, and Jake, a freshman at Florida State University. She is a published author who enjoys exploring people, places and things, traveling near and far and anything and everything coastal.
843-815-2838
Chiaki Tierney » Property Manager & CFO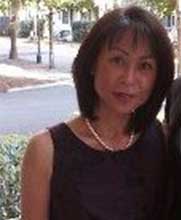 Chiaki is originally from Kumagaya, Japan. After college in Japan, Chiaki moved to Boston to study. After graduation she moved to Indiana as a translator for Subaru. In 1990, Chiaki relocated back to Japan to work with Price Waterhouse. Chiaki met Brian in Japan while he was living there in 1990/91.
Chiaki works full time as a General Manager for a custom trim company, owns her own cabinet company, Plumb Cabinetry, received her SC Property Manager's license in 2013 and works as CFO for ForeShore.
Chiaki and Brian have been married since 1992 and have two children, Joshua and Lea.
(843) 815-2838
---
Josh McCoy » Maintenance Manager/Leasing Agent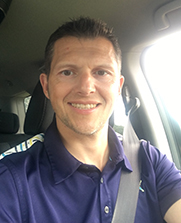 I am originally from Ohio. I attended Ohio University. I have been in customer service industry for 15 years. I am new to the Bluffton area. I enjoy spending time with my daughters and golf as much as I possibly can.
843-715-6099
---
Kirsten Fishel »Office Manager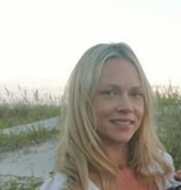 Kirsten is originally from Wilton, Connecticut. She attended Penn State University and received her Bachelor's degree in Psychology & Human Resources. She moved to South Carolina about 10 years ago to work for her family owned business in Bluffton. After living in Savannah for 5 years and then Florida, she moved back to the Low Country 4 years ago and currently resides in Bluffton. In her free time she enjoys boating on the May River, running in local races, practicing yoga, and paddle boarding.
843-815-2838