Welcome to ForeShore Rentals
The Leader in Bluffton/Hilton Head Property Management
ForeShore, LLC is a property management company in South Carolina serving Hilton Head Island, Bluffton, and the surrounding area. We specialize in management of residential long-term and short-term properties as well as commercial real estate.
We understand that owning an investment property can be both challenging and rewarding. ForeShore strives to maximize rental revenue through occupancy and preventative maintenance. Our management and staff realize an owner is entrusting us with a valuable asset and we give each property the attention and respect it deserves. Commitment, communication, and care are our top priorities.
ForeShore is also committed to offering an unbiased rental program strictly following all Fair Housing laws and guidelines. Our tenants are given access to online services to make rental payments, submit maintenance requests, review/sign leases and monitor their accounts through a convenient mobile app making their rental experience seamless.
We Manage All Types Of Properties
With Varying Levels Of Involvement.
As Your Bluffton Area Property Manager,
We Take Care of Everything.
So You Can Focus On What's Important.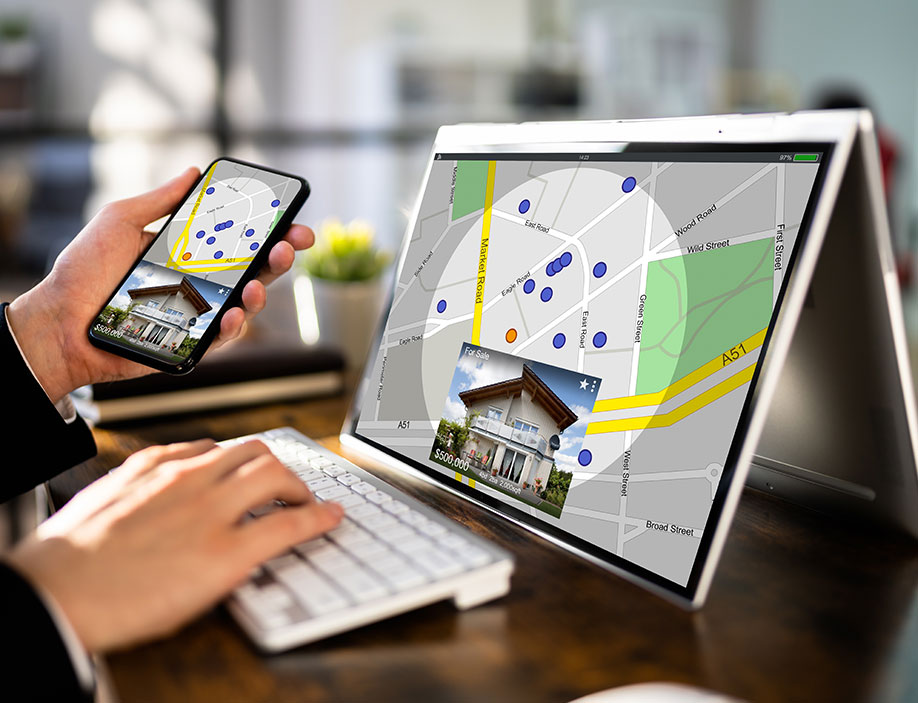 Let ForeShore Help You Identify Properties!
ForeShore works closely with realtors and assists investors by identifying desirable properties in communities and complexes that are the best performing in the marketplace. Our team can help coordinate quotes and renovations needed to get a property rent-ready and will work to get it rented quickly to qualified tenants for the highest possible rental rate. ForeShore works with investors in all the markets we serve. We constantly search the marketplace and make our investors aware of new opportunities that come up in the area. Additionally, our firm can help investors and real estate agents validate pro forma reports to ensure the correct forecasted rental rates and accurate expenses are used in the calculations.
Please contact us for more information.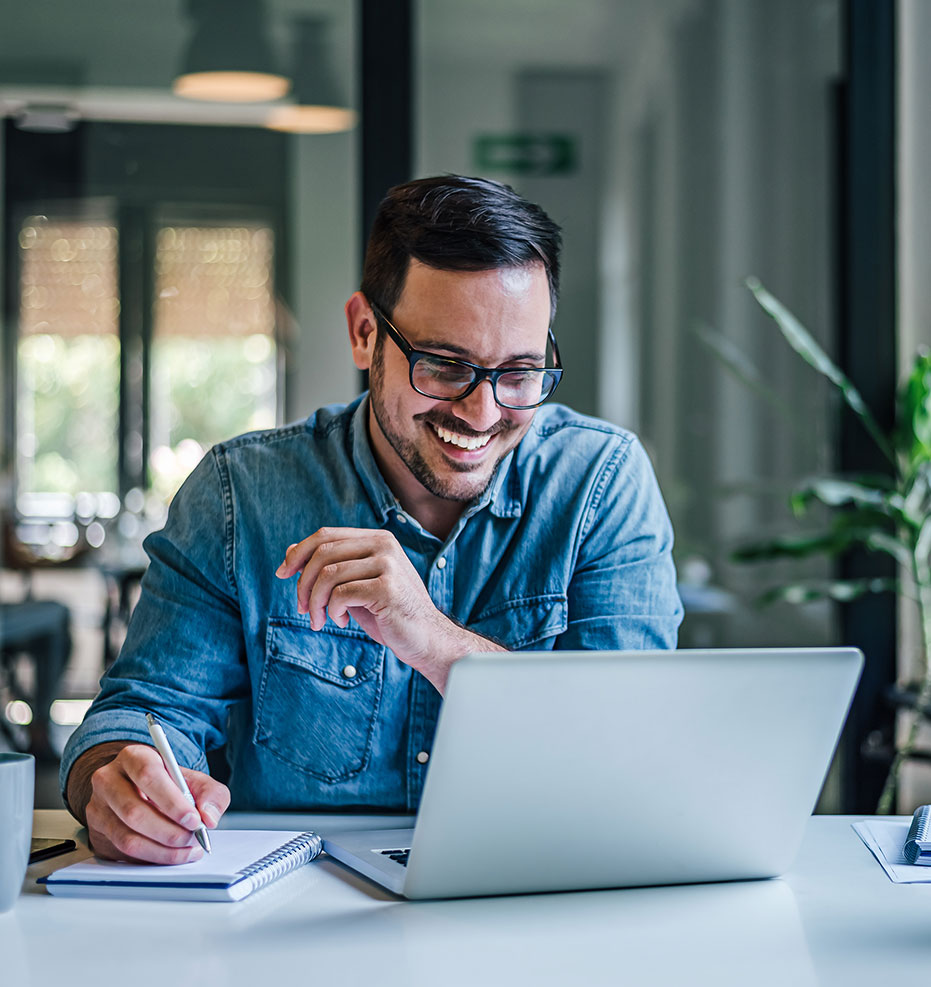 Owners: Get A Free Rental Analysis.
Enter your rental property address here: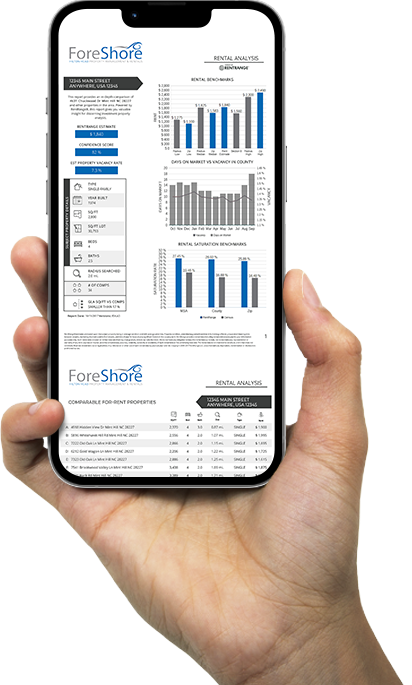 Our Clients Say It Best
"Brian Tierney, owner of ForeShore Properties and Rentals has managed a number of our investment and personal properties over the past five years. Brian ALWAYS goes way beyond our expectations to meet the needs of our tenants and ourselves. As remote owners, we are confident that our properties will be well taken care of, avoiding unnecessary expenses and surprises at the end of the lease. He treats each property as though it were his own."
"Brian from Foreshore Rentals has managed 2 of my properties on Hilton Head Island over the past five years. One is a vacation rental and the other a Seapines residence. In both cases Brian was able to locate and place qualified, quality tenants. He also has immediately handled any maintenance or appliance issues that have come up."
"I had been looking all over Hilton Head to find the right commercial property and could not find anything that would meet our needs. I reached out to Brian, he started looking and reaching out to contacts and was able to find us a space that was a perfect size and location. We would have not been able to secure this spot without Brian's expertise and contacts, he was and is still available for any questions and or concerns that we have, he delivers on his promises and he is knowledgeable and truthful..."
"ForeShore is one of the most professional, dependable, high-quality service teams I have ever worked with. Brian Tierney is a phenomenal manager who is always two steps ahead providing full-service property management with incredible attention to detail. His integrity, work ethic, professional competence, proactive planning, and sound advice have earned my full trust and confidence in ForeShore Property Management, and I'm extremely grateful to have someone so capable managing my rental property. Thank you Brian!"
"We would like to take this opportunity to thank Foreshore Property Management & Rentals for the past four and a half years of exceptional work in taking care of our home, currently a rental property. They have done an exceptional job keeping us up to date, collecting rent, and working with both us, and the renters, in resolving all problems that have presented themselves. The entire staff (Office and Maintenance) has done nothing far short of a professional job, maintaining the house, getting it ready for new renters and fixing problems. We look forward to moving back into our home due in large part to Foreshore and Brian's great work. Whether in the military or not and you are looking for a professional property management group to take care of your house or rental like it's their own, please (for your sake) consider Foreshore Property Management & Rentals. Thanks to all the staff for a great job."
"I've known of Brian Tierney from Foreshore Rentals for over 10 years as I've had many clients use him. I never personally worked with Brian until this past year, I had been looking all over Hilton Head to find the right commercial property and could not find anything that would meet our wants and needs. I reached out to Brian and he started looking and reaching out to contacts and he was able to find us a space that was a perfect size and location. We would have not been able to secure this spot without Brian's expertise and contacts, he was and is still available for any questions and or concerns that we have, he delivers on his promises and he is knowledgeable and truthful and I would certainly recommend his services!"
"I recently sold my property in Bluffton, SC. There were a few reasons why I enjoyed my short-lived experience in Bluffton but one reason, in particular, was the Property Manager I had the good fortune of using. Brain Tierney, of ForeShore Rentals, was the property manager for my house in Bluffton, SC. Through the three years that Brian handled the property, I never had an issue or worry with the property. Brian was at all times completely professional and extremely thorough. His diligence in getting a pre-qualified prospective renter made for a "never worry moment." He hand-picked every potential client to ensure there would never be an issue with rent or property. IF the situation called for work to be done on the property he had qualified people ready to come in and handle whatever scenario presented itself at a very reasonable and cost-saving expense. I relied on Brian's expertise in all manners from a great distance while in Afghanistan. He always made himself available and was extremely prompt to reply. In addition, if while overseas, communication with my wife was necessary she always felt extremely comfortable with Brian's advice regarding the property. While the move from the Bluffton property is a good one, I will truly miss the relationship with Brian Tierney and his company, Foreshore Rentals. I can highly recommend Foreshore Rentals and Property management with any of your real estate needs."
"I just wanted to take this opportunity to thank you and ForeShore Rentals for all of the hard work that you have done for Linda and me over the last few years. The latest remodeling project that you coordinated for us on Callawassie Island turned out better than we ever dreamed. With us living out of the state, it was comforting to know that we could rely on you to get the job done quickly. We greatly appreciated your open and constant communication about any questions that came up during the remodel. You really understood what we were trying to accomplish with this complete and sometimes complex remodel, and to get it done so fast was impressive! We were very pleased with the quality of work that was done. The workers that you brought in to do the project were very knowledgeable, thorough, and reliable. We will be asking you to put this up for long-term rental soon (we want to enjoy it some first)! We also want to thank you for the great job that you and ForeShore Rentals have done with our other 2 rental properties in Hilton Head. Not only did you help us find subcontractors to do the work to get those properties rentable, but you then found qualified long-term renters very quickly for us, and we experienced no "down time". We are happy that you were able to negotiate long-term leases for us. Both renters have been there for over 2 years, and we have had no problems with either of them. You have really eliminated the worry of not having these homes rented. And again, with us living out of state, it has been a real positive experience for us to not have to qualify the potential renters, do the background checks, and manage the collection and maintenance of our rental properties. You have truly made it an enjoyable and painless experience."
"In this day and age we are never appreciated enough. I wanted to thank you so very much for the excellent job you did with compiling the 2014 cash flow report. I can just print it out and give it to my accountant and it just makes it so easy for me. Thank you so very much. Goodness knows I didn't even begin to approach this level of service with my prior management company. You are a joy to work with."
"I have owned rental properties for over 25 years. For most of those years I managed all aspects of the day to day requirements of owning property. About 6 years ago after a number of rental relationships that went wrong with my SC property, I decided I needed help. I met Brian Tierney about six years ago as he was starting his business. I decided to give him a try. Best decision I have ever made in owning property. Foreshore has made property ownership almost painless. Right from the day-to-day stuff, clean up, refurbishing, and new contracts. The ease of doing business and the professionalism of the Foreshore group is refreshing in today's business environment. I now have other property managers with properties in other states, but Foreshore is by far the best organization I work with. Foreshore is my yardstick for how the others should measure up."
"I was initially referred to Brian at ForeShore Rentals through my Realtor. I've found ForeShore to be a very professional management company. I've utilized ForeShore for property management for the last two years and during that period, I have increased my portfolio from 1 to 7 investment properties. With the addition of each new property, ForeShore has quickly found qualified tenants, coordinated remodels, and facilitated the repair of any maintenance issues. Brian and his team are very responsive and communicate openly and are consistent with sending monthly deposits and statements."
"We have worked with Brian on our rental property in Sea Pines for two years. Brian was able to secure excellent renters for us. We have been with Brian for two rental cycles of our rental property, and in both cases, he did an excellent job of getting the right renters for us, and in a very timely manner. Brian is very personable, likable, hard-working, and meticulous. He diligently covers all angles of the rental market providing the optimal exposure and visibility for our rental. He's well-versed and experienced in the rental field. When we were first looking for a rental agent, we took time to interview other rental agents and found Brian to be the best on the Island, and the most reasonable rates as well. We have been very happy with his work and will continue to employ his service as our rental agent, and continue to refer him."
"When my wife and I moved from our beautiful Bluffton home in 2011, we were very comfortable leaving our primary home and an investment condo in the care of ForeShore for rental management. Brian presents himself as a professional, who takes pride in the way he cares for his client's properties. He has always been very proactive in marketing and procuring tenants weeks before we had vacancies. ForShore promptly takes care of any maintenance requirements and would always shop around for the lowest maintenance cost, thus saving us money. It has been a pleasure having such an astute, caring, honest and professional individual looking after our investments. We highly recommend him for all your property management needs."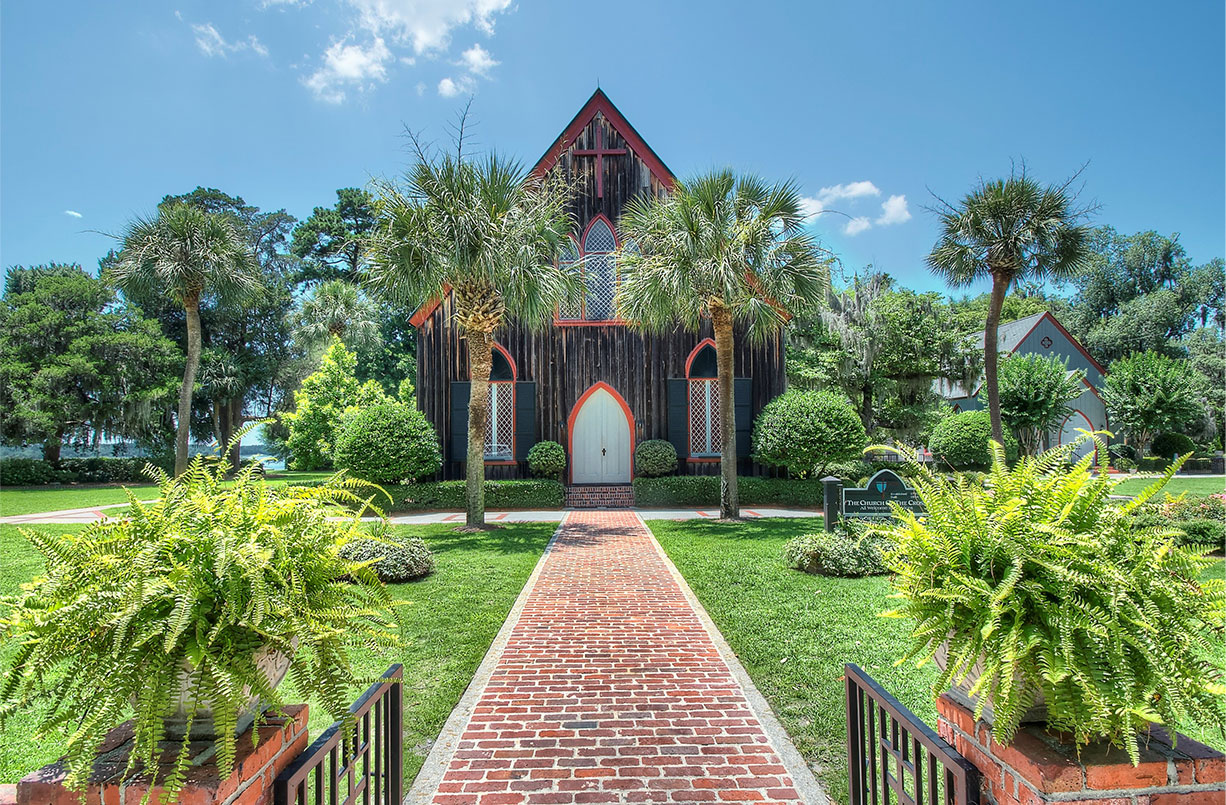 Discover Bluffton
Located in the center of Beaufort County, Bluffton, South Carolina is known as the "Heart of the Lowcountry." Incorporated in 1852 as a one-square-mile river town, Bluffton has a central location to other Lowcountry towns of interest, including the beautiful beaches of Hilton Head Island, the Beaufort waterfront, and historical Savannah, GA, known for its great shopping and nightlife. Palmetto Bluff, an acclaimed luxury residential and resort development, is also located here along the May River waterfront. Charleston and Jacksonville are within a convenient 2 hour drive for larger metropolitan attractions and events.
The town earned its name from its location – high on the bluff above the May River. The May River and the Historic District are the centerpieces of the community. Preserving history and culture are of utmost importance.
The Oak Tree, where the separatist movement was born, still stands as a testament to the rebellious nature of this quaint coastal town. Two-thirds of the town was burned during the Civil War, and it took many years for Bluffton to economically recover. All remaining buildings from the Antebellum Era are historically preserved and protected, maintaining the Old Town area's well-known charm. Today, Old Town Bluffton has many restaurants, bars, shops, businesses, art galleries, and parks to choose from; it also hosts many festivals, markets, parades, and other community events. The Bluffton Oyster Company, located at the end of Wharf Street, happens to be the last hand-shucking oyster factory in South Carolina. During the oyster season, tourists and residents can head down to the dock to watch the oystermen harvest May River oysters the old-fashioned way.
The reasons why people come to Bluffton haven't changed much since its early days. People are relocating to this town for its beauty, uniqueness, and high quality of life. Bluffton consistently ranks among the fastest-growing municipalities in the state of South Carolina. Today, Bluffton has grown to approximately 54 square miles through annexation and boasts more than 33,000 residents. ForeShore Rentals is proud to be a part of Bluffton's small town success story!
Read More +