Bluffton Property Management
, Perfected.
We Eliminate the Stress of Property Ownership
Let Us Manage Your Bluffton Short-Term Rental Property
Managing a vacation rental can be stressful and time-consuming due to the frequency of guest turnover. There is much to be done to make management successful - like finding a good housekeeper, hiring a trusty handyman, doing your own marketing, determining the right rental price, and managing listing services, just to mention a few.
We offer a complete package of services to our owners including accounting, marketing, and use of the most streamlined and up-to-date technology. We work with the most reliable vendors to bring you the best the industry has to offer. In short, ForeShore brings you premium partnerships that drive valuable bookings and more revenue.
Want more information? Give us a call at 843.815.2838, or, feel free to fill out the inquiry form and we'll get back to you asap.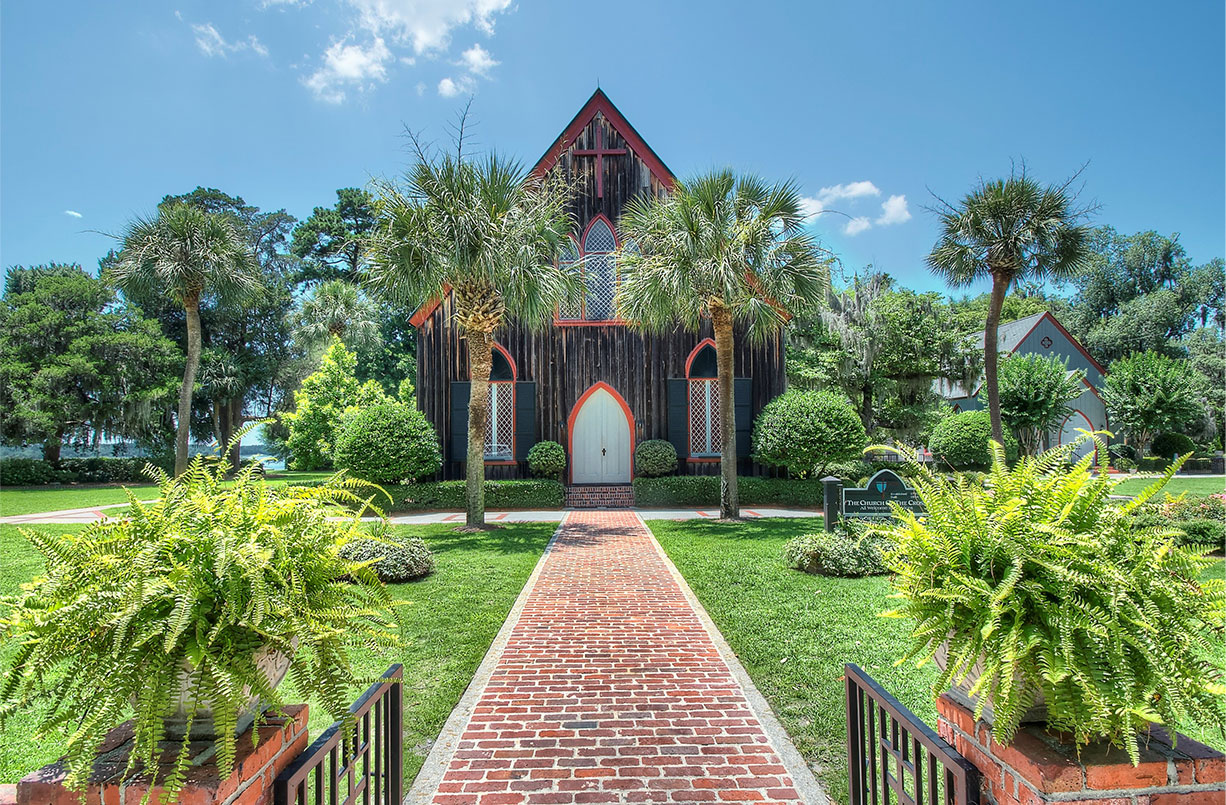 Discover Bluffton
Located in the center of Beaufort County, Bluffton, South Carolina is known as the "Heart of the Lowcountry." Incorporated in 1852 as a one-square-mile river town, Bluffton has a central location to other Lowcountry towns of interest, including the beautiful beaches of Hilton Head Island, the Beaufort waterfront, and historical Savannah, GA, known for its great shopping and nightlife. Palmetto Bluff, an acclaimed luxury residential and resort development, is also located here along the May River waterfront. Charleston and Jacksonville are within a convenient 2 hour drive for larger metropolitan attractions and events.
The town earned its name from its location – high on the bluff above the May River. The May River and the Historic District are the centerpieces of the community. Preserving history and culture are of utmost importance.
The Oak Tree, where the separatist movement was born, still stands as a testament to the rebellious nature of this quaint coastal town. Two-thirds of the town was burned during the Civil War, and it took many years for Bluffton to economically recover. All remaining buildings from the Antebellum Era are historically preserved and protected, maintaining the Old Town area's well-known charm. Today, Old Town Bluffton has many restaurants, bars, shops, businesses, art galleries, and parks to choose from; it also hosts many festivals, markets, parades, and other community events. The Bluffton Oyster Company, located at the end of Wharf Street, happens to be the last hand-shucking oyster factory in South Carolina. During the oyster season, tourists and residents can head down to the dock to watch the oystermen harvest May River oysters the old-fashioned way.
The reasons why people come to Bluffton haven't changed much since its early days. People are relocating to this town for its beauty, uniqueness, and high quality of life. Bluffton consistently ranks among the fastest-growing municipalities in the state of South Carolina. Today, Bluffton has grown to approximately 54 square miles through annexation and boasts more than 33,000 residents. ForeShore Rentals is proud to be a part of Bluffton's small town success story!
Read More +
Areas We Serve
Hilton Head, SC
Okatie, SC
Hardeeville, SC
Ridgeland, SC
Beaufort, SC